A Wish for Maren necklace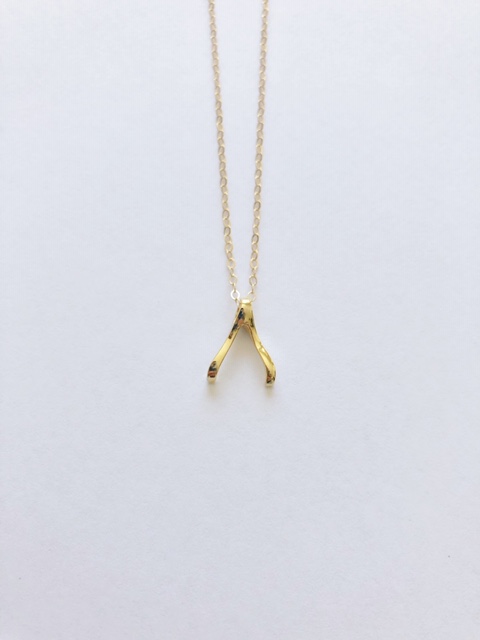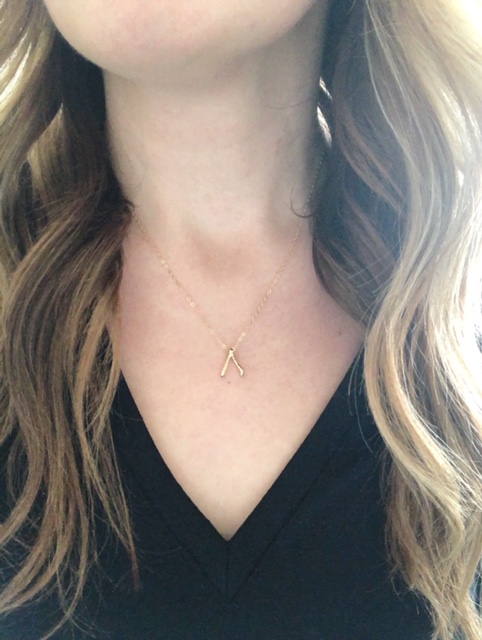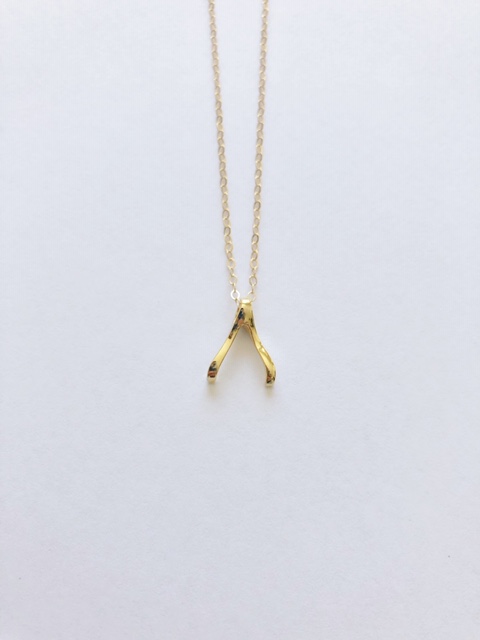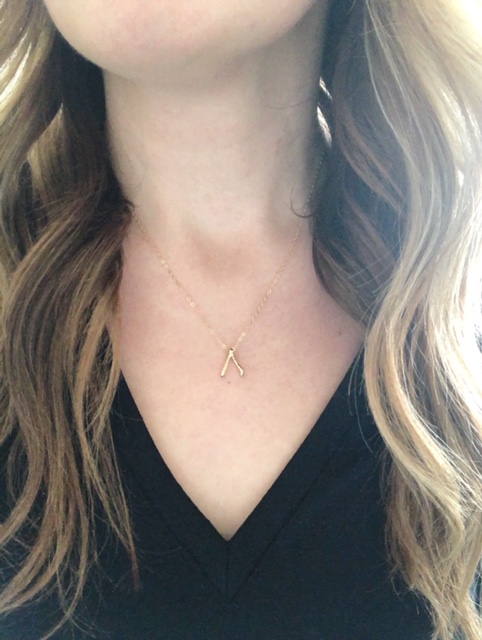 sold out
A Wish for Maren necklace
A Wish for Maren
*This special necklace is available online only
50% of the sales from each Wish for Maren necklace will go directly to the Bradford family, with love. My wish is for them to use the funds to grant family wishes, and continue making beautiful family memories together. The Wish for Maren necklace is:
A simple + sweet gold plated wishbone charm on a delicate 14K gold fill 18 inch chain
glossy gold plated wishbone charm measures 11 x 15 mm
The sweet little girl in this photo is 2 year old Maren Bradford, pictured with her mom, my friend, Cathy. This spring, the Bradford family (Cathy, her husband Scott, and daughters Ada + Maren) received the devastating news that Maren had been diagnosed with a rare genetic disorder called Leigh's disease. Leigh's disease affects the body's muscular system, neurological function, gastrointestinal system, respiratory system, and cognition. Maren has been started on the right treatments to improve the quality of her life, but the heartbreaking news is there is no cure, and the outcome for the Bradford family will be tragic. They have been dealt a terrible hand, but they are determined to live life as a family of four, to the fullest and give Maren the best + most beautiful + love filled life possible, If you would also like to contribute to the Go Fund Me page set up for this sweet family, please click the link below - and please take a moment today to send love + light to the Bradford Family.